23nd Annual SPORTSMEN'S BANQUET January 26 & 27, 2018
sponsored by Immanuel Alliance Church, Dillsburg Alliance Church, and Mechanicsburg Brethren in Christ Church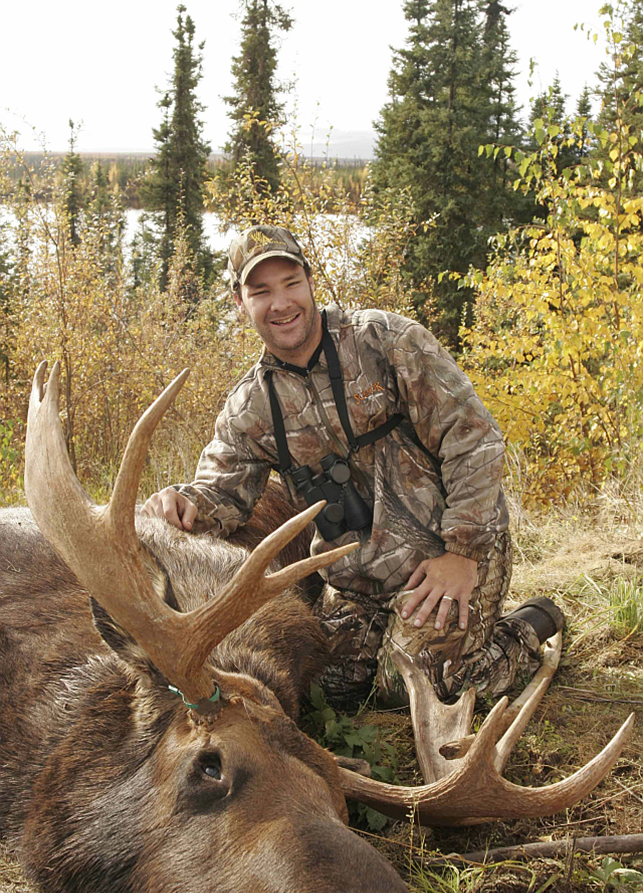 Tickets are limited and will be given out on a first-come, first-served basis.  A donation of $10 per ticket is requested, and tickets will be mailed after payment is received, around the second week of January.  E-mails will be made in the order requests were received.
Friday, January 26
Doors Open at 5:00 pm Seminar Starts at 6:00 pm Meal/feature presentation 7:00 pm
Saturday,  January 27
Doors Open at 3:00 pm Seminar Starts at 4:00 pm Meal/feature presentation 5:00 pm
MARK YOUR CALENDARS!
Be sure to invite your friends.
Our speaker this year is outdoor writer and motivational speaker, Tracy Breen. Over the past twenty years, Tracy has hunted and fished all over North America.  In addition to being a diehard outdoorsman, Tracy has cerebral palsy; a disease that affects much of his right side. When speaking, he often discusses the  struggles  and  disappointments he has had to deal with while growing up with health problems, and about overcoming physical obstacles, chasing dreams, and living life to the fullest.
Tracy is the author of the book Big Game on a Budget, and also currently writes for magazines including Outdoor Life, Bowhunter, Bowhunting World and Petersen Bowhunting. He also works with a variety of companies in the archery industry, such as Mathews Archery, Mission Archery, Wilderness Athlete, Pine Ridge Archery and Schaffer Performance Archery. Tracy resides in Michigan with his wife, Angie, and their two boys, Thane and Hendrik.
► If you are successful in your hunt, and are willing to donate venison, please call one of the men listed on the brochure. We appreciate your help, as we will need approximately 40 hind quarters this year.  Remember to keep the hind quarter whole, including the rump portion up to the loin, cutting just the long shank bone off.  Also, we'll be needing about 100 lbs of ground venison for the meatballs. We would appreciate a call as soon as you know you are going to donate meat so that we know how much meat will be available. ► We would also like to increase the number of displays. If you are willing to bring in your mount(s) to be displayed, (even if you've brought it before), please contact one of the men listed on the brochure.
Reservations start December 11 @ 8:00am