Immanuel is a friendly, multi-generational, Bible-believing, missions-oriented church where people love each other, love God, and have a passion to reach the unsaved.
We are a member of Christian & Missionary Alliance denomination, which means that we are a Christ-centered, Acts 1:8 family. Missions and living lives empowered by the Holy Spirit is in our DNA.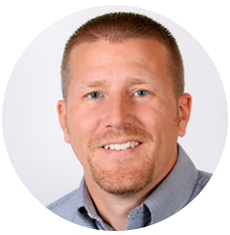 Lead Pastor Steve Wiggins came to Immanuel in January 2015 after 12 years as an Associate Pastor in Ohio. Steve was born in Georgia, moved several times throughout his childhood, and returned to The Peach State to attend Toccoa Falls College, where he met his lovely wife Lisette. After graduation, the Wiggins moved to Chicago where Steve attended Trinity Evangelical Divinity School. Living around the Great Lakes turned Steve into a Chicago Cubs, Cleveland Cavaliers, and Ohio State sports fan—all failings the Immanuel church family has graciously chosen to forgive! Steve likes pancakes, playing golf, and hanging out with his four awesome boys—Titus, Tate, Thad, and Jaden.
Assistant Pastor Kyle Thomas was born and raised in the Chicago area, married a girl from the Chicago area, went to school in the Chicago area, and pretty much lived his whole life there until moving to Mechanicsburg in June 2016. He drinks his coffee black; loves to try out new restaurants and dishes; and gets pretty excited talking about the holy, righteous, loving Lord who called him into ministry. At Immanuel, Kyle oversees small group and disciplemaking ministries while also caring for church communications and hospitality. He and his awesome wife, Brittany, are parents to Ivan and Naomi.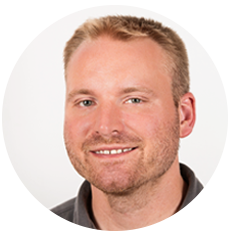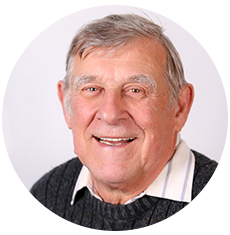 Chet Musser, part-time Pastor of Visitation, was a building contractor for 29 years before he sensed God calling him into full-time ministry. He pastored churches in Mifflinburg and Manchester before retiring in 2006. Chet and his wife Ruth love seeing how Immanuel is growing and bringing people to Christ. Chet keeps busy, but when he finds himself with free time, he loves to nap, play games, and savor his wife's homemade meatloaf.
Armando Rhon is the pastor of El Camino, a Spanish-speaking church plant at Immanuel Church. Armando was born and raised in Quito, Ecuador. He met his wife Elizabeth in Mexico and asked her to marry him after just 10 days! They have a sweet daughter Emily. Together the Rhons are working hard to establish a core group of true disciples so that El Camino might become known in the community for missions and outreach. Armando enjoys board games, museums, soccer, watching the news, and butter pecan ice cream.
Armando Rhon es pastor de la iglesia del Camino en Mechanicsburg, una iglesia Hispana plantada por la Iglesia Emmanuel. Armando nació y creció en Quito, Ecuador. El conoció a su esposa Elizabeth en México. Ellos tienen una dulce hija llamada Emmy. Están trabajando juntos para establecer un grupo de verdaderos discípulos, de tal manera que El Camino sea conocido en la comunidad como una iglesia enfocada en propagar la buenas nuevas y en misiones transculturales. A Armando le gusta los juegos de mesa, visitar museos, jugar football, ver y escuchar noticias, y helado de crema de cacahuate.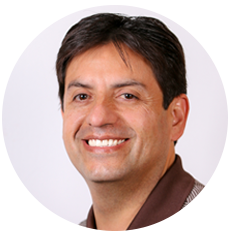 Patricia Schimp serves as Administrative Assistant and Children's Ministries Director. She and her husband Tim and their three boys—Mitch, Evan, and Grant—contribute much to the life of Immanuel Church. Her passion for seeing people led to the Lord and fulfill their full potential in Jesus is contagious! Patricia reads "Anne of Green Gables" each year on vacation, prefers her coffee "black as night," and defines her ideal date night as sharing Alaskan king crab legs and stuffed flounder with her husband at Moe's Crab and Pasta Factory.
Our Beliefs
Our mission: To love God, to love each other, and to have a passion to reach the unsaved.

Our Denomination
Immanuel Church is part of a larger family of churches known as the The Christian & Missionary Alliance. What began as a small gathering of believers to seek more of Jesus and reach the world has now grown into 2,000 churches in the United States and over 20,000 worldwide. Our great passion is to know Christ more fully and to complete His mission to take the good news to our neighborhoods and all over the world."
We are also privileged to be a part of a regional cluster of Alliance churches referred to as the Eastern PA District.
Our Location
Immanuel Church is located on Market Street, just a few blocks from downtown Mechanicsburg. Put 800 South Market Street, Mechanicsburg into your GPS and you'll see that we're pretty easy to find!
We have onsite parking; no parallel parking necessary!
Just a reminder—Sunday mornings begin at 9 a.m. with adult, youth, and children's Sunday School and then the worship service starts at 10:30 a.m. We sure hope you will join us!
Our Location
Immanuel Church
Contact Us
The church office hours are typically 9 a.m. to 3:30 p.m., Monday through Friday. Feel free to call 717-766-4633 or email us here to ask questions or get more information.